Everything you need to know about Liquid Handling Robots and Liquid Handling Components can be found
here
.
Today's laboratories require flexible and fast compact robotic workstations to efficiently automate assays and sample preparation.
HAMILTON's pipetting platforms deliver this performance by
combining highly scalable platforms, wide range of applications, eady to use software, modular accessories and leading pipetting technology.


The automated liquid handling development over 50 years results in a system that is highly adaptable for pipetting different liquids, from highly viscous substances such as honey to volatile substances such as methanol, and achieve high pipetting precision combined with speed.

With the appropriate settings of the software and the HAMILTON technology, high accuracy and precision from sub-microliter volumes to 5mL can be reached. This whole process is called liquid handling, the main function of the HAMILTON pipetting platforms.

Advanced Training

HAMILTON's Advanced Liquid Handling Training transmits the ability to optimize and troubleshoot liquid transfers. Determine why something does not work as expected and solve the problem. Furthermore, the participant gains insights into delicate and challenging work with low volumes, multi dispense and into the intriguingly world of pressure curves and applications to monitor liquid handling transfers. The transmitted content is on the basis of  

ISO/FDIS 23783

for Automated Liquid Handling Systems.

MapPip Training

The

MagPip channels

represent a unique, revolutionary technology to transfer liquids. In short, the plunger of the pipette is no longer driven by any mechanical coupling like a spindle or a belt. It is driven by a coil set, while the plunger itself acts as a permanent magnet. With this setup enormous acceleration and speed of the plunger is possible. This enables contact-free dispensing of small volumes with a novel dispense mode called '

WhiPip Dispense'

. With the WhiPip dispense mode, pipetting is highly precise, down to volumes of 0.35μL.Although very similar, the liquid handling with MagPip channels is at some points very different from the liquid handling with the 1000 μL Pipetting Channel, because of the totally new hardware. Furthermore, the new WhiPip dispense mode works



totally different than conventional pipetting. Therefore, a special training is available.
In the HAMILTON's MagPip Liquid Handling Training the participants acquire the competence to set up applications with the new channels. To achieve that, the participant learns everything about the new MagPip hardware, pipetting technology, MagPip Liquid Handling and the differences to the 1000μL Pipetting Channels. During the training, tools and features necessary for the procedure of optimizing liquid transfers down to 350nL will be presented. To improve the skills and competences, main part of the training are hands-on sessions. In these challenges, the participant practically applies the knowledge directly on the instrument.
We are inviting you to attend one of our Trainings in Bonaduz and Gräfelfing (see training dates below). The course is addressed to people with active use of an HAMILTON Liquid Handling System. Basic knowledge of Liquid Handling is a prerequisite for this course. It is recommended that participants have already experience with automated Liquid Handling.

Please note that the completion of at least a Basic Training with the ML STAR or VANTAGE software and basic experience with our Liquid Handling Systems (ML STAR or VANTAGE) is required for the participation of our Liquid Handling Trainings. The participation of an Advanced Liquid Handling Training is recommended (but not required), if you are interessted in our MagPip Liquid Handling Training.

Advanced Liquid Handling Training
Bonaduz and Gräfelfing (Munich)
For general information click
here
or/and download our
Training Brochure
.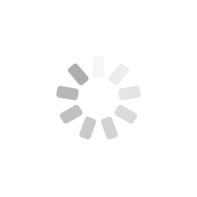 Our subsidiary in Birmingham (UK) is also providing an Advanced Liquid Handling Training, which is structured differently.
See here for further details.
Birmingham
IMPORTANT INFORMATION: These courses are reserved for customers of the UK subsidiary. There is only one place for other customers and HAMILTON employees and distributors available. In addition, others can enroll for the waiting list.
Please click

here

to see all training dates and to enroll for a training. The training structure differs from the other basic trainings in Bonaduz/Gräfelfing/Eindhoven.
MagPip Liquid Handling Training
Bonaduz
For general information including content and requiredments click
here
.